Puerto Rico  >  Contact Us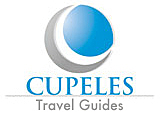 Thank you for visiting IslandsOfPuertoRico.com.  It is our goal to provide you with unbiased, up to date and objective information, as well as insider's tips, in order to make the planning of your visit easier.  We hope you find the information presented helpful and inspiring.  All the information was carefully researched and crafted with love by Cupeles Communications, Inc., independent of advertisements.  We are not paid to write any positive reviews about any services or attractions.  We welcome your comments and feedback.  Please don't hesitate to let us know how we can be of service.  Have a wonderful time in Puerto Rico.
Need to Speak to Someone about your Stay?  Please fill out the form below and include your phone number, time zone and best time to call.  We do not share information with anyone or add you to any type of lists, IslandsofPuertoRico.com is also secure for your protection. 
If you wish to reach us by mail, send to:
Cupeles Communications, Inc.
P.O. Box 1240
Boqueron, PR  00622
To e-mail us, please fill out the form below.  We'll be in touch as soon as possible.
Warmest regards,
Luisa & IslandsofPuertoRico.com Team