Travelers from all countries except the United States are required to have a valid passport in order to enter the island of Puerto Rico and go back to their country.
USA Citizens
Puerto Rico is a Free Commonwealth of the United States of America, again, no passport is required for US Citizens. US travelers will need a valid form of identification such as a driver's license in order to prove citizenship.
There is no passport requirement for U.S. citizens for direct travel between the mainland United States and U.S. territories, including Puerto Rico and the U.S. Virgin Islands. Source: US Department of State
Need a Passport?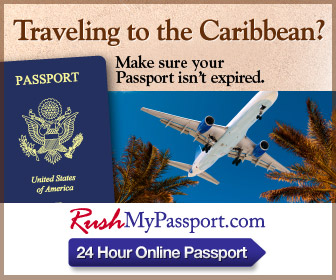 You may go to your local court or passport office to get a passport. Most countries now have an official government website at which you can apply or download an application. Apply well in advance since some offices may take a few weeks to a month to process the application, most do offer expedited services for an additional fee.
Practical Advise
Keep a copy of your passport and visas  separate from your original and also have one at home during your travels just in case you lose them. Also make a copy of your driver's license.  If you lose your passport, notify the police immediately.